Celebrating Excellence: Infineon Technologies
Ahead of the 25th Supply Chain Excellence Awards, LogisticsManager.com caught up with Infineon Technologies, nominee in the The Clipper Logistics Supply Chain Innovation category at the Awards.
Taking place on 8th November at the Hilton on Park Lane in London, the Supply Chain Excellence Awards are set to be a night of celebration, as the best in the logistics industry gather together on this very special 25th Anniversary.
How does it feel to have been shortlisted for a Supply Chain Excellence Award?
Just great! We had a very special decade from 2008/9 financial crisis to know where we implemented supply chain innovations to reach a supply chain with a competitive advantage. The share price increased from below 40 Euro cents to above 35€, and the global flexibility which we reached in supply chain had its share on it.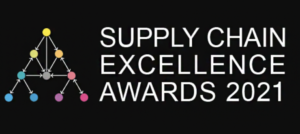 What has changed in your project since you entered?
With the global chip shortage, our voice got heard more and more and we have good answers within our supply chain but also in associations and we are also supported by EU funded projects, to find ways to solve the global chip shortage permanently.
What are you most excited for on the night of the Awards?
That we can celebrate our project in a very nice environment!
What do you think is the most important thing to focus on now in the industry? What should be the biggest priority when it comes to change for the better?
Increasing collaboration E2E to mitigate bullwhip and avoid chip shortage & with AI supported Forecast, a HAI (Human AI Interface) Game and with semantic web to have semantically enriched data we have the ingredients to go beyond the already achieved.
What are you looking forward to after the Awards?
To use the Award for the work on E2E collaboration to mitigate bullwhip and reduce chip shortage, More chips means less CO2 and thus, a better climate
-What made you decide to compete for the Supply Chain Excellence Awards?
We replicated well what we did over the last decade from flexibility in the lab to the global supply chain, to fine-tuning via simulation, using European funded projects to implement usable statistical and AI forecasts and laid the ground for more with the semantic web.
Avoiding line downs in our supply chains showed us that we are not doing so bad and that industries containing semiconductors should be able to benefit from our solutions.
How will you celebrate if you win? Where will you keep the trophy?
We will have a get together at our HQ in the Campeon. We have a wall of fame where we keep our Awards. It's quite a time since we won the last SCEA.
What are your hopes for the project going forward? What are your next steps?
Our hopes are that the voice of our industry is better heard and we can support supply chains containing semiconductors with more chips to save more CO2 for a better climate.
What difference did the project make for your company and for the sector?
The project over a decade enabled a global flexibility in both Make (physical flexibility) and in Plan (executing this physical flexibility on a daily base). Mergers worked out and we are ready for the next step.
What are your impressions of the Supply Chain Excellence Awards generally?
It gives as a chance to present our project achievements, to celebrate and to use the Award to bring the semiconductor supply chain and supply chains containing semiconductors forward.
Do you have any advice for future Supply Chain Excellence Awards competitors?
Be authentic in the application!
Want to see Infineon Technologies on the night, along with other industry leaders shortlisted for their excellence? Book your table today!